Wyndham's Theatre
32-36 Charing Cross Road, London, WC2H 0DA GB
Visas nu på
Wyndham's Theatre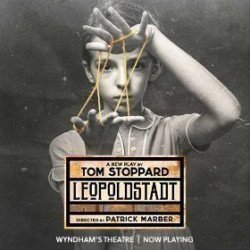 Leopoldstadt
Wyndham's Theatre
5/5
-

Baserat på

1

recension - (recensioner)
5

1

recension
Biljetter från 302:-
Familjer (100%)
Par (100%)
Teaterfans (100%)
i
Vienna in 1900 was the most vibrant city in Europe, humming with artistic and intellectual excitement and a genius for enjoying life. A tenth of the population were Jews. A generation earlier they had been granted full civil rights by the Emperor, Franz Josef. Consequently, hundreds of thousands had fled from the Pale and the pogroms in the East and many found sanctuary in the crowded tenements of the old Jewish quarter, Leopoldstadt.
It was not to last. Half a century later, this family, like millions of others, has re-discovered what it means to be Jewish in the first half of the 20th century.
LEOPOLDSTADT is a passionate drama of love, family and endurance. It is Stoppard's most humane and heart-breaking play.
Sista föreställning: lördag 13 juni 2020
Leopoldstadt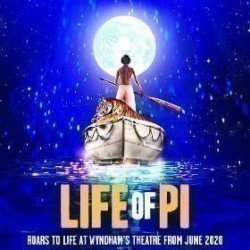 The Life of Pi
Wyndham's Theatre
Biljetter från 375:-
After a cargo ship sinks in the middle of the vast Pacific Ocean, there are five survivors stranded on a lifeboat - a hyena, a zebra, an orangutan, a Royal Bengal tiger, and a sixteen year-old boy named Pi. Time is against them, nature is harsh, who will survive?
Based on one of the most extraordinary and best-loved works of fiction – winner of the Man Booker Prize, selling over fifteen million copies worldwide – and featuring breath-taking puppetry and state-of-the-art visuals, Life of Pi is a universally acclaimed, smash hit adaptation of an epic journey of endurance and hope.
Start: måndag 22 juni 2020
Sista föreställning: söndag 4 oktober 2020
The Life of Pi
Wyndham's Theatre faciliteter
Luftkonditionerad
Bar
Handikapptoaletter
Infraröd hörslinga
Medlem i Q-Park scheme
Toaletter
Rullstolsåtkomst
Wyndham's Theatre för rörelsehindrade
Rörelsehindrade teaterbesökare och deras vårdare kan ibland få rabatterade biljetter. För alla bokningar ring Wyndham's Theatre på 034 4482 5137.
Wyndham's Theatre Karta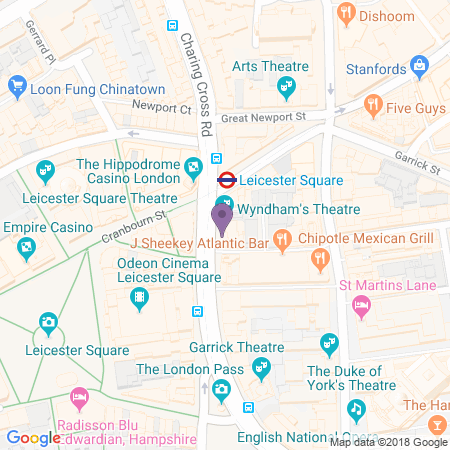 Vägbeskrivningar
Reseinformation
Närmaste tunnelbanestation
Leicester Square

Covent Garden
Närmaste tågstation
Dagbussar
(Charing Cross Road) 24, 29, 176; (Shaftesbury Avenue) 14, 19, 38
Nattbussar
(Charing Cross Road) 24, 176, N5, N20, N29, N41, N279; (Shaftesbury Avenue) 14, N19, N38