Aldwych Theatre
49 Aldwych, London, WC2B 4DF GB
Visas nu på
Aldwych Theatre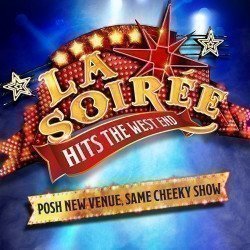 Hold on to your hats! The weird and wonderful La Soiree is returing to London for the Christmas season.
Var 217SEK Nu 184SEK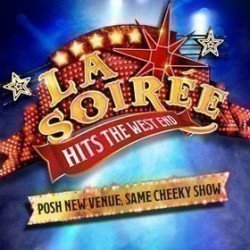 LA PETITE SOIRÉE – all of the spirit of LA SOIRÉE, minus the sauce!  
We love the fact that the powers that be have, for some unknown reason, allowed us into London's Aldwych Theatre to cause some trouble and bring our own brand of mischief to the West End over the festive season. LA SOIRÉE is a show that has created a shorthand with worldwide audiences in understanding what makes a wild and unforgettable night out at the theatre… joyous, celebratory, hilarious, cheeky, irreverent and at times quite saucy. With LA PETITE SOIRÉE we will deliver all of the above, minus the sauce. The spirit of LA SOIRÉE will run deep through the veins of its afternoon offspring but we look forward to welcoming a new audience with a brand new show.
Var 251SEK Nu 195SEK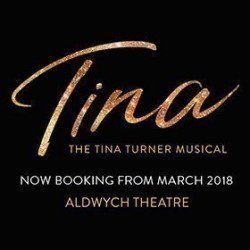 From humble beginnings in Nutbush, Tennessee, to her transformation into the global Queen of Rock 'n' Roll, Tina Turner didn't just break the rules, she rewrote them. This new stage musical, presented in association with Tina Turner herself, reveals the untold story of a woman who dared to defy the bounds of her age, gender and race.
Teaterns adress
Aldwych Theatre
49 Aldwych, London, WC2B 4DF GB +44 (0)20 7492 0813
Bekvämligheter
Luftkonditionerad
Bar
Handikapptoaletter
Infraröd hörslinga
Medlem i
Toaletter
Rullstolsåtkomst
Teater-information
Kapacitet: 1176
Byggår: 1905