Adelphi Theatre
409-412 Strand, London, WC2R 0NS GB
Visas nu på
Adelphi Theatre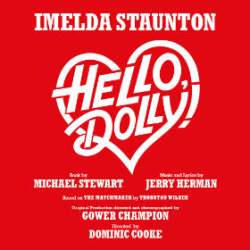 öppen
Hello Dolly
Adelphi Theatre
Biljetter från 284:-
Imelda Staunton is back where she belongs in Hello, Dolly! at the Adelphi Theatre in 2020. This brand new production re-unites Imelda with Director Dominic Cooke following the critically acclaimed production of Follies at the National Theatre. Meddlesome socialite turned matchmaker Dolly Levi travels to Yonkers, New York to find a match for the miserly, unmarried 'half-a-millionaire' Horace Vandergelder, but everything changes when she decides that the next match she needs to make is for herself.
With music and lyrics by the legendary Jerry Herman (La Cage aux Folles, Mack and Mabel, Mame) and book by Michael Stewart (42nd Street, Mack and Mabel, Barnum), Hello, Dolly! is one of the most iconic musicals of all time. Jerry Herman's timeless score includes 'Put On Your Sunday Clothes', 'Ribbons Down My Back', 'Before the Parade Passes By', 'Elegance' 'It Only Takes a Moment' and of course, 'Hello, Dolly!'
Sista föreställning: måndag 6 september 2021
Med: Imelda Staunton, Jenna Russell, Andy Nyman
Hello Dolly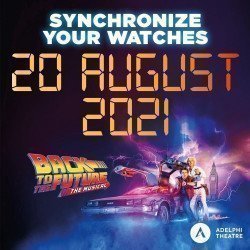 Öppnar 20 aug 2021
Öppnar 20 augusti 2021
Back to The Future the Musical
Adelphi Theatre
Biljetter från 281:-
When Marty McFly is transported back to 1955 in a time machine built by the eccentric scientist Doc Brown, he accidentally changes the course of history. Now he's in a race against time to fix the past and send himself... back to the future.
Start: fredag 20 augusti 2021
Sista föreställning: söndag 3 april 2022
Back to The Future the Musical
Adelphi Theatre faciliteter
Lyftkyld
Bar
Handikapptoaletter
Infraröd hörslinga
Medlem i Q-Park scheme
Toaletter
Rullstolsåtkomst
Adelphi Theatre för rörelsehindrade
Rörelsehindrade teaterbesökare och deras vårdare kan ibland få rabatterade biljetter. För alla bokningar ring Adelphi Theatre på 020 7087 7966.
Adelphi Theatre Karta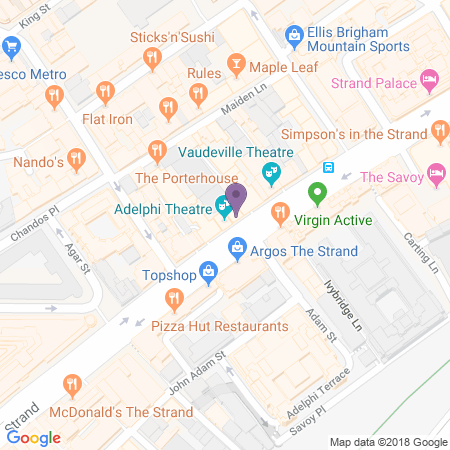 Vägbeskrivningar
Reseinformation
Närmaste tunnelbanestation
Närmaste tågstation
Tunnelbanelinjer
Bakerloo
Circle
District
Northern
Piccadilly
Dagbussar
(Strand) 6, 9, 11, 13, 15, 23, 87, 91, 139, 176
Nattbussar
(Strand) 23, 139, 176, N6, N9, N11, N13, N15, N21, N26, N44, N47, N87, N89, N91, N155, N343, N551