London Coliseum
St Martin's Lane, London, WC2N 4ES GB
Visas nu på
London Coliseum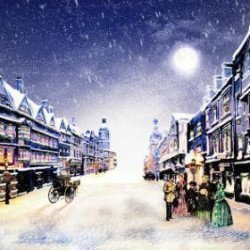 London Musical Theatre Orchestra presents A Christmas Carol
London Coliseum
4,7/5
-

Baserat på

37

recensioner - (recensioner)
4,7

37

recensioner
Biljetter från 205:-
Familjer (86%)
Par (81%)
Teaterfans (86%)
i
Taken on a magical and transformational journey by the Ghosts of Christmas Past, Present and Future the cold-hearted miser, Scrooge becomes a changed man overnight. 
A new staging with the orchestra and chorus of the English National Opera and the London Musical Theatre Orchestra brings this fabulous re-telling of Charles Dickens' heart-warming tale of redemption and the true spirit of Christmas to the London Coliseum stage. 
Start: tisdag 1 december 2020
Sista föreställning: söndag 6 december 2020
London Musical Theatre Orchestra presents A Christmas Carol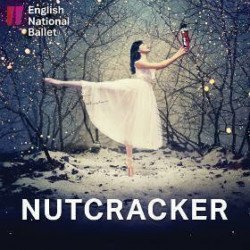 The Nutcracker - English National Ballet
London Coliseum
4,9/5
-

Baserat på

31

recensioner - (recensioner)
4,9

31

recensioner
Biljetter från 191:-
Familjer (100%)
Par (84%)
Teaterfans (84%)
i
The timeless Christmas story of Nutcracker makes its way back to the London Coliseum for Christmas, performed by the brilliant English National Ballet.
On Christmas Eve in Edwardian London, Clara is given a Nutcracker doll for Christmas, and the pair go on an enchanted adventure to discover a magical world. Clara battles with a Mouse King, discovers a handsome prince, and journeys to the Land of Sweets, which is ruled by the Sugar Plum Fairy. The pair meet sweet-makers from all around the world, and eventually take off in a hot air balloon ride over the glistening Land of the Snow, where Clara's adventure is only just beginning.
Start: fredag 1 januari 2021
Sista föreställning: lördag 2 januari 2021
Speltid: 2 hours
The Nutcracker - English National Ballet
Raymonda
London Coliseum
Biljetter från 206:-
Love and courage in a time of war. 
England, 1853. Raymonda runs away from her comfortable life to become a nurse in the Crimean War. There, she becomes engaged to a soldier, John, but soon develops feelings for his friend Abdur, a leader of the Ottoman army. As turmoil grows around and inside her, who will she give her heart to?
Start: torsdag 7 januari 2021
Sista föreställning: lördag 16 januari 2021
Raymonda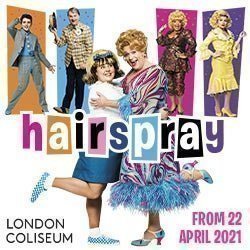 Hairspray
London Coliseum
Biljetter från 237:-
These are extraordinary times, so I'm sure you understand that in line with the current suspension of performances across the West End, we're not able to begin performances on 1 September as planned.
But don't worry - you can't stop the beat!
Start: fredag 1 januari 2021
Sista föreställning: lördag 28 augusti 2021
Med: Michael Ball
Hairspray
London Coliseum faciliteter
Luftkonditionerad
Bar
Infraröd hörslinga
Toaletter
Rullstolsåtkomst
London Coliseum för rörelsehindrade
Rörelsehindrade teaterbesökare och deras vårdare kan ibland få rabatterade biljetter. För alla bokningar ring London Coliseum på 020 7845 9300.
London Coliseum Karta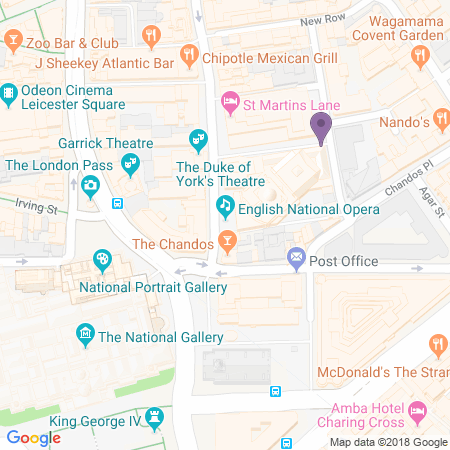 Vägbeskrivningar
Reseinformation
Närmaste tunnelbanestation
Leicester Square

Covent Garden
Närmaste tågstation
Dagbussar
24, 29, 176 / 6, 9, 11, 13, 15, 23, 87, 91, 139
Nattbussar
24, 176, N5, N20, N29, N41, N279 / 6, 23, 139, N9, N15, N11, N13, N21, N26, N44, N47, N87, N89, N91, N155, N343, N551