Theatre Royal Stratford East
Gerry Raffles Square, Stratford, E15 1BN GB
Visas nu på
Theatre Royal Stratford East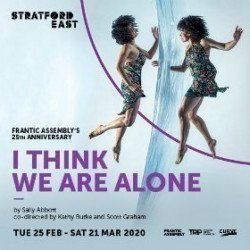 I Think We Are Alone
Theatre Royal Stratford East
Biljetter från 126:-
Frantic Assembly are celebrating their 25th Anniversary with a brand new production, I THINK WE ARE ALONE by Sally Abbott, co-directed by Kathy Burke and Scott Graham.
Sista föreställning: lördag 21 mars 2020
I Think We Are Alone
Ingen
bokningsavgift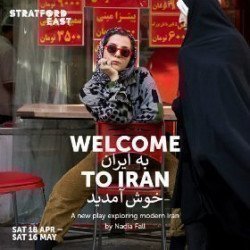 Welcome to Iran
Theatre Royal Stratford East
Biljetter från 126:-
Ava is a twenty-something Londoner.  Following the death of her estranged father, she journeys to Iran in search of his past and her extended family.  
Exploring the rich culture and thriving art scene of this oft misunderstood country, Ava is swept into a world of raves, raids and illicit love, all whilst negotiating family politics, Tehran traffic and the morality police.
Based on real-life testimonials, this new play by Nadia Fall (Home, Dara) offers a tender and witty snapshot of modern life in Iran.
Start: lördag 18 april 2020
Sista föreställning: lördag 16 maj 2020
Welcome to Iran
Ingen
bokningsavgift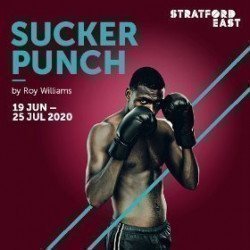 Sucker Punch
Theatre Royal Stratford East
Biljetter från 126:-
1981, South London. Thatcher's Britain.
 
Jab. Double jab, cross. Jab, hook to body.
 
Leon and Troy are best mates trying to figure out their place in the world amid mounting unemployment and simmering racial tensions. After finding solace in Charlie's gym, they start forging their path into the ruthless world of professional boxing.
 
Roy Williams' bruising play examines what it was like to be a young black man in 1980s Britain and asks, how can you fight a system that's desperate to see you fail?
 
Start: fredag 19 juni 2020
Sista föreställning: lördag 25 juli 2020
Speltid: 1 hour 30 minutes
Sucker Punch
Theatre Royal Stratford East Karta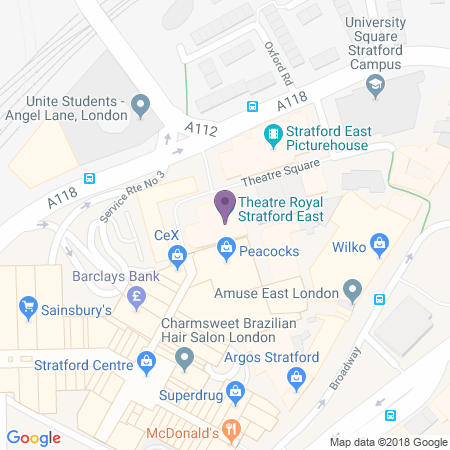 Vägbeskrivningar
Reseinformation
Närmaste tunnelbanestation